Experienced Mediators and Dispute Resolution Professionals at Hess Gehris
We are not only successful mediators, but also experienced trial attorneys.  As attorneys we have tried numerous cases involving all kinds of issues over the course of several decades of combined legal practice.  We understand the trial process, and the challenges faced by individuals and businesses considering or already involved in litigation.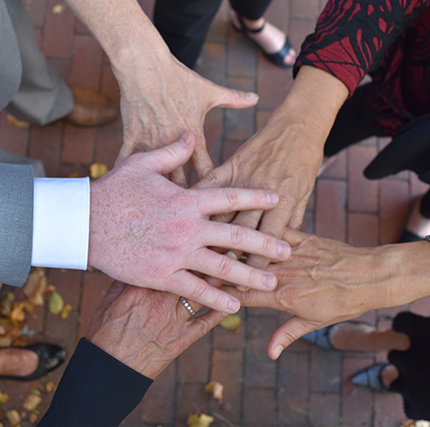 This experience, as well as advanced mediation training and years of experience devoted solely to practicing mediation and other forms of ADR, have shaped our ability to assist parties to resolve hundreds of disputes.  We help resolve nearly all types of cases, including personal injury, employment matters, probate and estate division, damage to property, rights to real estate, issues between condominium associations and owners, and business matters.
In litigation, there is one certainty – ultimately a case will be resolved.  We believe that it is nearly always in the best interests of all parties involved to have a voice in shaping the resolution of their matter, rather than leaving the result up to a court or jury.
Probate, Divorce, and Other Family Conflict Resolution
Not all disputes result in litigation.  Often, disputes will arise in the context of post-divorce matters, or other inter-family matters, such as probate.  We help families (and their legal counsel, when represented) develop the solutions that are best for them in an efficient, cost-effective manner.
Business Conflict Resolution and Strategic Project Facilitation
Over time, our practice has expanded to include workplace and organizational conflict resolution and strategic project facilitation.  In organizational conflict resolution, we work with employers and employees to develop practical solutions to workplace disputes.   In many cases, we facilitate conversations and assist in designing solutions while there is opportunity to reach agreement without the involvement of counsel.
We also work with employees and employers once counsel is involved to find long-term solutions that allow the employment relationship to succeed.  Our mediators also assist parties who have filed complaints with the New Hampshire Human Rights Commission and the EEOC regarding discrimination and wrongful termination.
We also help train managers as to how to be more effective at minimizing and effectively resolving disputes.  Our training in particular can help otherwise high-performing managers learn how to better manage team disputes.
Business Owner Disputes
If not properly and promptly dealt with, disputes between business owners can lead to the destruction of a business and the years of hard work that have often been invested.  We have experience working with partners, managers, and owners of businesses to resolve differences so that businesses can move forward.  In other cases, we have assisted business owners to dissolve or reorganize their businesses in ways that allow the owners to remain friends.
Call Us to Learn More About Our Services and How We Can Help You