Welcome Dan Schwarz!
We are pleased to announce that Dan Schwarz has joined the alternative dispute resolution team at Hess Gehris Solution. As a litigator with over 35 years of experience, Dan spent the last 25 years of his practice representing management in litigation. Dan is committed to helping individuals and companies work through conflict to find solutions.
---
Business & Civil Litigation Mediation, and Family & Divorce Mediation – Serving Clients in New Hampshire, Vermont, the Upper Valley, and Throughout New England
We provide experienced mediation and other professional alternative dispute resolution services to individuals, families and businesses in conflict, including divorce, other family matters, and business and civil litigation.  We have long helped clients successfully resolve their matters in situations involving seemingly intractable positions with no chance of settlement; often through helping parties craft creative solutions that would not be possible through traditional litigation.
We Serve Individuals, Families, Businesses, and Other Organizations Experiencing Conflict
In mediation and other alternative dispute resolution processes, we serve individuals and their attorneys in family other interpersonal matters and disputes, including divorce, property division, and parenting issues.  We also serve businesses and individuals locked in civil litigation, including matters concerning contracts, commercial disputes, employment law and personal injury.
Through our organizational conflict resolution and strategic initiative facilitation services we serve all types of businesses, non-profit corporations, hospitals, municipalities, educational institutions, and other organizations.  We guide clients in successively resolving conflict when it arises, which helps create a more harmonious atmosphere, increased employee retention and greater productivity. We also facilitate strategic initiative decision-making for projects and other matters by providing an effective framework toward the identified objectives.
Experienced Mediators and Conflict Management Professionals
As experienced trial lawyers, we understand the costs associated with litigation, including time, money the emotional toll on the parties.  As trained mediators, we have helped hundreds of businesses, divorcing couples, families, and individuals successfully resolve a wide variety of disputes and avoid further litigation and trial.
Additionally, we have helped numerous organizations develop and implement conflict resolution strategies, as well as processes for developing and managing strategic initiatives and other key matters.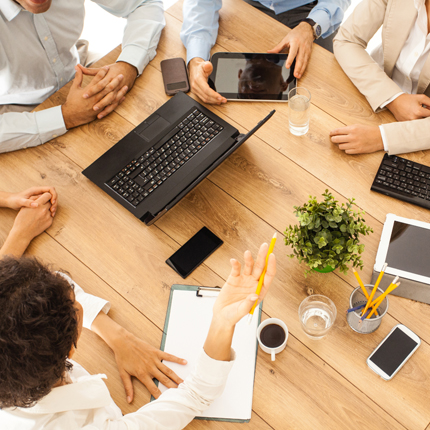 Mediation Solutions for
Business and Civil Litigation
An Alternative to the High Cost of Litigation
The litigation process can be outrageously expensive. So too is the cost of lost productivity time, and the emotional toll on the people involved. As attorneys and experienced mediators, we have long helped individuals, businesses, and non-profits successfully resolve disputes of all kinds through mediation and arbitration.
Helping Clients Resolve Conflict Online
Hess Gehris Solutions offers Online Mediation. Learn how Online Mediation can help you resolve business or personal conflicts without litigation.
Conflict Resolution
Strategies at Work
Helping Organizations Manage & Resolve Workplace Conflict
We help organizations develop the tools they need to move beyond conflicts and enhance communication and collaboration.
We help you learn to manage and resolve conflict, build strong teams, and create strategies and action plans tailored for the unique challenges faced by your organization.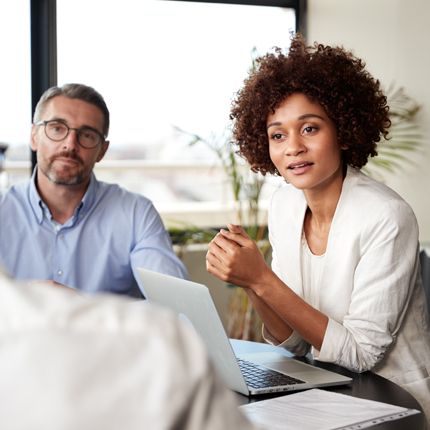 Mediation Solutions
for Families in Transition, Including Divorce, Probate and Elder Issues
Helping Individuals & Families With Conflict Resolution
Divorce, probate, and other family matters can be highly emotional and overwhelming.  At Hess Gehris, we help families move through conflict while maintaining important connections and supporting effective communication.