New Hampshire and Vermont Divorce Mediators
The experienced family mediators at Hess Gehris understand the complexities and challenges that accompany family transitions. We also recognize the benefits to families who are able to resolve their disputes outside the litigation process.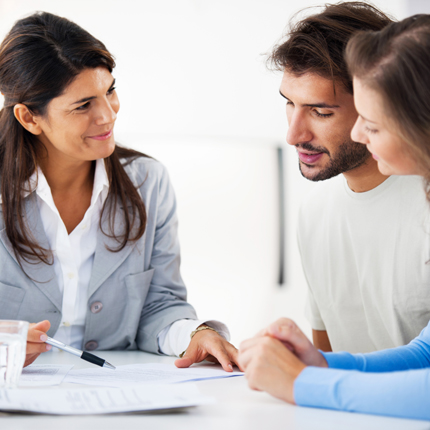 In the context of a divorce, mediation offers families the opportunity to experience a fair and neutral process that:
is flexible
saves time and money
engages the parties as problem solvers
is less stressful than litigation
fosters cooperation
enhances communication
leads to effective and workable settlements
allows for unique remedies that address the particular interests and needs of the parties
In addition, our experience and approach makes us uniquely suited to assist families in other stages of transition and conflict, including:
divorce coaching
parent-child disputes
probate matters
elder issues
post-separation parenting solutions
extended family differences
Arbitration and Neutral Case Evaluation
Arbitration and neutral case evaluations are other options for divorcing couples.  Unlike mediation, where the mediator focuses on supporting the parties in making their own decisions, these experienced neutrals listen to different perspectives, and then provide solutions based on that information and their experience with other families and the legal system.  In neutral case evaluations, the goal is for the parties to reach an agreement after hearing the neutral's assessment of their respective cases.  In arbitration, the neutral makes the decision for the parties.
Providing a Safe Place for Effective Resolution
We provide a safe, neutral place for clients so that family disputes can be effectively resolved.  We will work with you to maximize the preservation of important relationships, minimize future conflict, and explore solutions that work for your family. We serve clients throughout New England and beyond, including New Hampshire, Vermont, and the Upper Valley.
Setting Aside the Emotional Turmoil to Reach Effective Results
The reasons for a divorce can be many; and often there are deep emotional wounds.  Additionally, both divorcing spouses will likely have real and valid concerns about matters such as property division, child custody and parenting issues, and possibly spousal support.
Our focus is to help parties and their counsel get past the emotional issues to focus squarely on the future, so that the divorcing spouses can address the legal matters at hand and move forward with their lives.  When children are involved, we use our experience and our neutral environment to help parents focus on creating solutions that not only are right for them, but which will be beneficial for their children.
Call Us to Learn More About How Our Divorce and Family Mediation Group Can Help You.
---